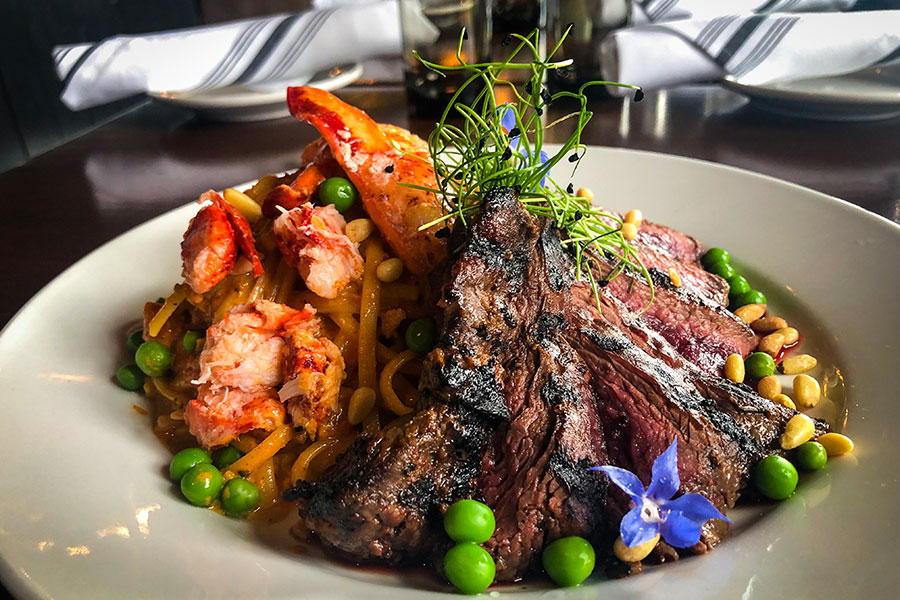 Menu
Our menus are inspired by seasonal organic ingredients and incorporate traditional and world cuisine. Nearly all of the produce, meat and fish is farmed or harvested in a sustainable manner.
Please note that menus are subject to change and may not reflect what is currently available at Feast Bistro.
Vietnamese Chicken Wings
$15
Crispy Brussels Sprouts
$14
Pineapple chili Salmon
$39
Catch of the day
Market price
Butcher's Cut
add half pound king crab legs – 40
add three jumbo shrimp – 12
add two diver scallops – 12
Market price
Sesame & Chia Seared Tuna
$44
Roasted Beet Salad
$7 / $13
Mixed green salad
$6 / $11
Bittersweet chocolate mousse
$8
House-made fresh ice cream rotator
$7
• ADD A PROTEIN TO ANY DISH •
THREE JUMBO SHRIMP, TWO DIVER SCALLOPS, SALMON FILET OR ONE LUMP CRABCAKE $12
HALF POUND KING CRAB LEGS $40
SESAME & CHIA SEARED TUNA $24
DUCK BREAST $2O
FOUR FALAFEL $8
TAMARI & BLACK GARLIC SMOKED TOFU $8
• SUBSTITUTES •
GLUTEN FREE FLATBREAD $2
(GF) GLUTEN FREE • (V) VEGETARIAN
Consuming raw or undercooked meats, poultry, shellfish, or eggs may increase your risk of food-borne illness. Our kitchen cooks dishes that contain nuts, flour, shellfish, soy, and alliums. While we take every precaution to omit items for people with allergies, we cannot guarantee that complete absence of such allergens.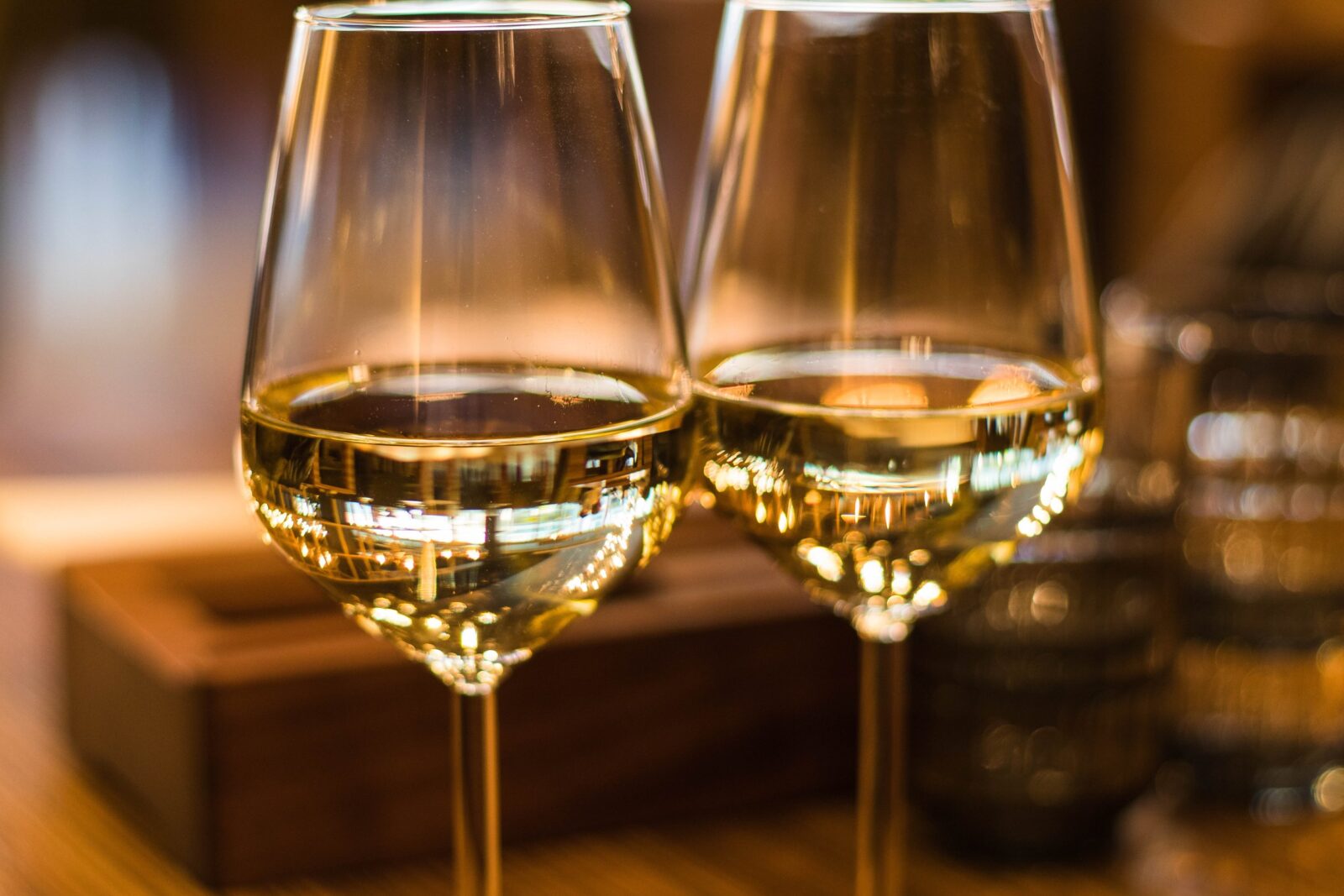 Our Selection
Our 100-plus bottle wine list features wines from California, Oregon, Washington, New York, Chile, Argentina, South Africa, New Zealand, Austria, France, Italy, and Spain. In addition, we offer 10 to 12 wines by the glass from around the world. This selection changes regularly. We also offer a selection of Montana craft beers on draft and a curated collection of international bottled beers. Please note that these offerings are subject to change and may not reflect what is currently available at Feast Bistro.
taittinger "la francaise"
$140
J. LASSALLE "CUVEE PREFERENCE"
$112
LUCIEN ALBRECHT "CREMANT DE ALSACE"
$42
chateau soucherie "l'astr
é

e"
$46
COMMANDERIE DE PEYRASSOL
$46
chateau de la noblesse
$56
DOMAINE DE LA TOUR DU BON
$240
CHATEAU HAUT SEGOTTES, GRAND CRU
$185
GEGGIANO CHIANTI CLASSICO
$165
DOMAINE LES PALLIERES "TERRASSE DU DIABLE"
$250
DAMILANO "LECINQUEVIGNE"
$280
Chateau roumieu-lacoste
$48
CHATEAU DE L'ECHARDERIE GRAND CRU
$78
SANTA JULIA "TARDIO" LATE HARVEST
$27
MICHELE CHIARLO, "NIVOLE"
$30
villa da filicaja riserva
la tour vielle, "rimage"
$48
PINETO BRACHETTO D'ACQUI
$50
ALEXANA "TERROIR SERIES"
$50
CHAPPELLET "Calesa Vineyard"
$75
Davis Bynum – River West Vineyard
$60
SHAFER "RED SHOULDER RANCH"
$110
KISTLER "Sonoma Vineyard"
$135
CHATEAU SOUCHERIE CUVEE LES RANGS DE LONG
$38
JEAN FRANCOIS MERIEAU "L'ARPENT DES VAUDONS"
$36
DOMAINE SALVARD "CHEVERNY"
$50
BLACK SLATE "LA MORERA"
$41
MAESTRACCI E PROVE BLANC
$52
CLOS DE GRANDS PRIMOS
$33
ALBERT BICHOT MONTAGNY PREMIER CRU
$80
JOSEPH DROUHIN BEAUNE CLOS DES MOUCHES
$285
SAMUEL BILLAUD "LES VAILLONS" VIEILLES VIGNES
$100
PATRIARCHE "Les Grands Charrons"
$96
CHATEAU SIMONE BLANC GRAND CRU
$145
BRICK HOUSE VINEYARD "SELECT"
$72
Alexana "West Blocks"
$215
WINDERLEA – DUNDEE HILLS VINEYARD
$85
ELK COVE VINEYARDS "LA BOHEME"
$125
Ken Wright Cellars "Abbott Claim Vineyard"
$130
Dirty and Rowdy "Familiar"
$60
CORAZON DEL SOL "Soleado"
$145
CHAPPELLET "MOUNTAIN CUVEE"
$68
ROBERT MONDAVI WINERY RESERVE
$350
ORIN SWIFT CELLARS "PAPILLON"
$120
GREEN & RED CHILES CANYON VINEYARDS
$54
Robert Biale "Stagecoach Vineyard"
$158
EL COCO – G.B. CRANE VINEYARD
$150
CHATEAU MONTELENA ESTATE
$320
CHAPPELLET "SIGNATURE"
$120
CONTINUUM ESTATE VINEYARD
$360
CONTINUUM ESTATE VINEYARD
$450
L'AVENTURE "OPTIMUS"
$120
Reynvaan Family Vineyards "In the Rocks"
$140
CHATEAU THIVIN COTE DE BROUILLY
$60
MICHEL SARRAZIN "LA PIERRIER"
$85
dOMAINE cHOFFLET-vALDENAIRE
$185
dOMAINE LA FAGE "NARASSA"
$48
DOMAINE DE LA JANASSE "TERRE D'ARGILE"
$60
CHATEAU SIMONE "PALETTE" ROUGE GRAND CRU
$130
dOMAINE DE L'ARNESQUE
$120
cHENE bLEU "aBELARD"
$185
cHENE bLEU "hELOISE"
$185
CHATEAU HAUT-BEAUSEJOUR ST. ESTEPHE
$90
lA VARENNE "TRADITION"
$48
cHATEAU aRGADENS BORDEAUX SUPERIEUR
$40
CHATEAU HAUT SEGOTTES, GRAND CRU
$98
CHATEAU DE SAINT COSME
$40
BODEGAS COVILA "CRIANZA"
$36
BODEGAS COVILA "GRAN RESERVA"
$71
PRODUTTORI DEL BARBARESCO
$100
BALUCHIN RISERVA "COCITO"
$280
pRODUTTORI DEL BARBARESCO "MONTEFICO"
$145
cASTIGLION DEL BOSCO
$162
MICHELE CHIARLO "TORTONIANO"
$100
RENATO RATTI MARCENASCO
$95
dAMILANO "LECINQUEVIGNE"
$110
dAMILANO CANNUBI RISERVA "1752"
$550
★★★★★
Great food, service and drinks. Basically the whole package. The menu has something for everyone I think but it's very composed and well executed. Also the wine list—especially by the bottle—is very good. I would come back for sure next time I'm in Bozeman.
Matthew M.
★★★★★
I'm not sure you will find better food in Bozeman. Service is always on point and extremely friendly; and it doesn't get any better than Matt - he recommended both great food and drink. We bought a group of friends from out of town, and they didn't stop talking about the meal for days, and are already planning a return trip to Feast. The Duck Pad Thai is seriously next level good. Do yourself a favor and make your next outing at Feast.
James J.
★★★★★
Absolutely wonderful dinner! Great decor, great service, amazing food and wonderful wine selection. Great happy hour too from 5pm to 6pm daily. The flat bread of the day was house cured salmon with smoked goat cheese, red onion, capers and a slightly sweet drizzle with greens on the side. Really good although, personally, I think a vinaigrette on the greens would've blended better with the flat bread than the lemon they used. As a main course I had the duck. Really amazing flavors and perfectly cooked to order. I will definitely eat here again any chance I get. Highly recommended!!!
Ben T.
★★★★★
Wow! Best oysters I've had outside of New Orleans. Bison Carpaccio was awesome. Very well chosen wine list. Bartender was personable and very knowledgeable about wine.
A gem. Great experience. Highly recommended!
William T.
★★★★★
Our favorite Bozeman restaurant, and a "go to" for both romantic dinners out and professional meetings. The food is top notch, creative, and would "wow" even in a larger metropolitan area. The ownership, management, and wait staff are all amazing, friendly, community minded people who make you feel welcomed. Whenever I have out of town guests visiting, this is our spot! Highly recommended!
Michael W.
Give us your feedback
We love hearing from our customers. If you have any feedback about your food or the experience you had at Feast, please leave a review here.