The Pacific Northwest is home to so many amazing restaurants that it's impossible to feature them all, but there are some that resonate with us due to the way they source local ingredients and the care and reverence with which they treat the food they prepare. Here are a few of our favorites:
Junebaby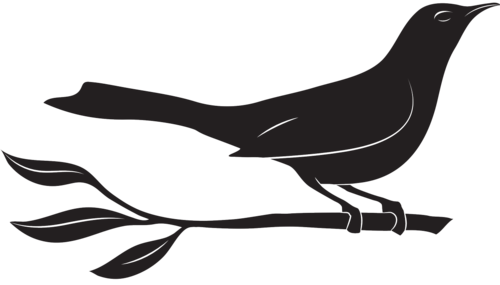 Junebaby is a Seattle restaurant that serves traditional Southern food. Their menu is a tribute to the soul food of the American South, merging culinary influences from West Africa, Western Europe, and North America. If you enjoy soul food, this is a must-visit restaurant if you're planning to be in Seattle.
https://www.junebabyseattle.com/
Joule
Named one of the best restaurants in America by Bon Appétit Magazine, Joule is a contemporary Korean steakhouse in Seattle, serving traditional and nontraditional cuts of beef in a variety of creative dishes that highlight their dedication to quality ingredients and unique preparations.
https://www.relayrestaurantgroup.com/restaurants/joule/
Tina's
Tina's is one of the first fine dining restaurants in Dundee, OR. Tina's makes great effort to use locally sourced ingredients, and embraces seasonal trends. They believe in using sustainability and responsible use of the land to bring their creative and delicious dishes to life.
Jory
JORY is the signature restaurant at The Allison Inn & Spa in the heart of Oregon Wine Country. Their creative fine dining menus accentuate the native flavors of the Willamette Valley with a strong influence on seasonal, farm-to-table agriculture. Our affinity for wine pairings help us craft an exquisite, well-rounded dining experience. Embracing thoughtful, educated service, our highly trained staff graciously offers to customize your wine pairing to complement cuisine selections.
https://www.theallison.com/jory-restaurant/
Bateau
Bateau is a contemporary steakhouse in Seattle that offers specialty cuts from cows raised on their own Whidbey Island farm. Their commitments to quality, sustainability, and animal welfare are served alongside inventive sides, twice cooked frites, iconic cocktails, and an extensive bottle list.
https://www.restaurantbateau.com/
Mashiko
Mashiko is Seattle's first fully-sustainable sushi bar. For adventurous eaters, they offer a wide variety of omakase options alongside ala carte sushi and seafood entrees in a trendy setting. Diners can rest assured that the all the fish served at this Seattle sushi restaurant is procured from suppliers that focus on sustainable fishing methods and responsible farming practices.
https://mashikorestaurant.com/
Le Pigeon
Le Pigeon is a renowned French Bistro located in Portland, Oregon. Whether you want to order a five- or seven-course tasting menu or want something as simple as a burger and a cold beer, anybody can find something to love at Le Pigeon. It is a must-visit restaurant for anyone in Portland, Oregon.
Feast Bistro
We are committed to serving delicious, locally-sourced food at our restaurant. Our dishes feature the freshest locally-available ingredients, from meats to cheeses to fruits and vegetables. We also feature a selection of local Montana beers. Wherever we can, we try to support local farms, ranches, and food suppliers, because not only does it help our community and local economy when we do so, but it also tastes delicious and ensures you're eating the freshest food available when you eat at Feast Bistro.