At Feast Raw Bar & Bistro we are passionate about using locally-sourced food wherever possible and we have made a commitment to supporting local food suppliers. Food grown by local farmers and ranchers is delicious, sustainable, and keeps money in the Bozeman community by supporting local small businesses. The Bozeman restaurant scene is booming and vibrant and we are proud to list ourselves among a growing number of restaurants who share our dedication to locally-sourced food. Here are just a few of our favorite restaurants in the Gallatin Valley who support local farmers, ranchers, and food suppliers: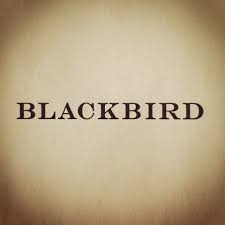 Feed Café
Feed Café is a counter-service restaurant offering locally-sourced breakfast and lunch in a comfy, farm-chic atmosphere. Experience a warm and bustling atmosphere while you enjoy everything from biscuits and gravy to handmade elk burgers to lovingly crafted espresso drinks.
Address
1530 W Main St
Bozeman,
MT59715
Lot G
Lot G, also from the founder of the Nova and Feed Café, is located in Bozeman's up-and-coming Cannery District, and offers a naturally gluten-free breakfast and lunch menu with ingredients sourced from Bozeman farms and ranches.  
Address
109 E Oak St #1J
Bozeman,
MT59715
Little Star Diner
Owned by husband and wife team Charley Graham and Lauren Reich, Little Star Diner is a hidden gem tucked away in downtown Bozeman. Charley runs the kitchen and Lauren, who has grown produce for restaurants for nearly 10 years, grows nearly all the produce for Little Star Diner's eclectic and frequently-changing menu at Star Pudding Farm in downtown Bozeman, MT. All other produce is sourced locally, and their attention to detail and to using high-quality ingredients shows through their delicious breakfast and lunch offerings.
Address
548 E Babcock St
Bozeman,
MT59715
Sola Café
Our neighbors at Sola Cafe serve up homemade, locally-sourced, seasonally-inspired breakfast, lunch, and dinner. Made-from scratch baked goods, soups, salads, and entrees are made fresh each day with a focus on serving on-the-go customers. In addition to sourcing many of their ingredients from local suppliers, their menu includes gluten-free, dairy-free, vegetarian, and vegan options.
Address
290 W Kagy Blvd Ste A
Bozeman,
MT59715
Blackbird Kitchen
Blackbird's chefs create organic, local dishes in a casual yet upscale environment with a menu that changes based on what's seasonally and locally available. From salads and small plates to wood-fired pizzas, handmade pastas and main courses, Blackbird Kitchen serves up dishes that truly highlight local meats and produce. They also offer a selection of old-world wines and a unique beer list.
Address
140 E Main St
Bozeman,
MT59715
Montana Aleworks
Ask any Bozeman local where to get a burger and a beer and they'll tell you to give Aleworks a try, but Aleworks is much more than that. Featuring a huge menu, a full bar, and a vast selection of draft beers, Aleworks offers something for everyone in a casual environment, and, of course, much of their produce and meats are sourced from local farms and suppliers.
Address
611 E Main St
Bozeman,
MT59715
Blacksmith Italian
Another of our neighbors, Blacksmith Italian creates hand-crafted, lovingly-prepared traditional Italian food made with local ingredients whenever possible. The locally-sourced produce and protein adds to the timeless appeal of the Italian food they create.
Address
290 W Kagy Blvd Ste C
Bozeman,
MT59715
Feast Bistro
We are committed to serving delicious, locally-sourced food at our restaurant. Our dishes feature the freshest locally-available ingredients, from meats to cheeses to fruits and vegetables. We also feature a selection of local Montana beers. Wherever we can, we try to support local farms, ranches, and food suppliers, because not only does it help our community and local economy when we do so, but it also tastes delicious and ensures you're eating the freshest food available when you eat at Feast Bistro.
Address
270 W Kagy Blvd Ste C
Bozeman,
MT59715